Home
›
General Discussion
Powering a GPU with a dell power brick. DIY ePSU!
CoalitionGaming
Posts: 283
So as fans of Tech City and Bryan always scavenging and salvaging what he can, I had an idea on how to power a graphics card in a computer that has a power supply that is either not big enough, not easy to change, or otherwise proprietary power supply that limits GPU choice down to something that only runs off the PCI-E power. Why have a 1050 when you can have a 1070?
Enter...the Dell DA-2 Power brick. Looking at eGPU solutions i noticed people use this to power a GPU externally. My idea was to further adapt it to power a GPU on the inside of a computer, with a power brick that could be outside the computer (or inside, if there was room).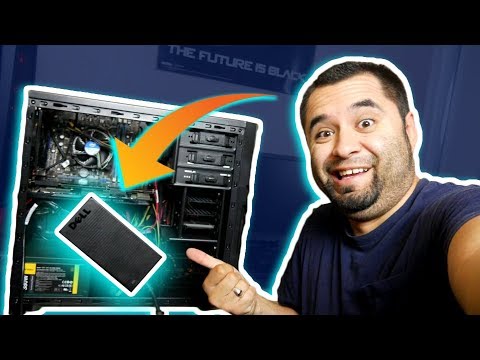 Helgaiden
Rig Specs:
Codename Red-Beast
//Xeon E5-1650v2 @ 4.5ghz//EVGA GTX 980ti SC+//16gb G.Skill ARES DDR3 1600//OCZ ModXstream Pro 700w PSU//Asus P9X79e-WS Mobo//Asus vg248qe 144hz 24" 1080p monitor//Deepcool Captain 240EX AIO on CPU//Corsair H55 + Kraken G10 on GPU//Deepcool Dukase v2 mid-tower case//
_________________________________________
https://www.youtube.com/user/CoalitionGamesCrew